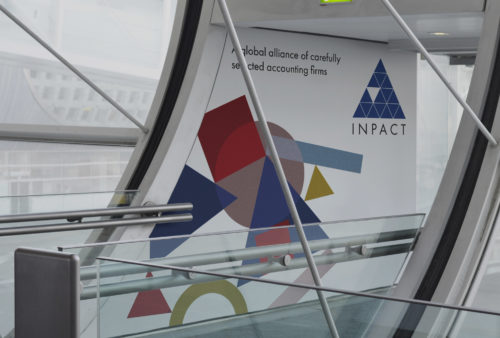 INPACT
Helping accountants connect across borders
Strategy / Technology / Design / Marketing
Seraph is a digital marketing agency that specialises in creating custom marketing strategies for its clients. One of its clients, INPACT, approached Seraph for a member retention, website redesign, and growth strategy. The agency was tasked with creating a new website that would reflect INPACT's brand identity and help them increase their membership base.

"The team at Seraph is incredibly talented, knowledgeable, and truly cares about their clients' success. Thank you Seraph for your exceptional work!"

Daniel Perez-Mila Leal, Executive Director. INPACT EMEA, CSA & AP
Client Background:
INPACT is a global association of independent accounting firms. They provide their members with access to a worldwide network of professionals, resources, and services. The organisation has been in operation for over 25 years and has members in over 60 countries. INPACT's goal is to help their members achieve success through knowledge-sharing, collaboration, and professional development.

Objective:
INPACT wanted to create a new website that would help them better showcase their brand identity, improve member engagement, and increase their membership base. Additionally, they needed a marketing strategy that would help them retain their current members and attract new ones.
Solution:
Seraph's solution for INPACT was to build a new website that would better represent their brand and increase engagement among their members. The agency designed a website that was modern, user-friendly, and responsive to mobile devices. The website also included an advanced search feature that allows members to easily find other members in their region or speciality.
To help drive member retention, Seraph created a marketing campaign that included email marketing, social media marketing, and paid advertising. The email marketing campaign consisted of newsletters, member updates, and special promotions. The social media marketing campaign included targ

Results:
The new website and marketing campaign had a significant impact on INPACT's growth and member retention. INPACT was successful in winning the Rising Star Association award at the International Accounting Forum & Awards 2023

Seraph's solution for INPACT was successful in helping the organisation achieve their goals of increasing member engagement and retention. The new website and marketing campaign were able to attract new members, while also keeping existing members engaged. With the help of Seraph's expertise, INPACT was able to build a strong online presence and grow their membership base, ultimately helping them achieve their mission of providing their members with the resources and support they need to succeed.