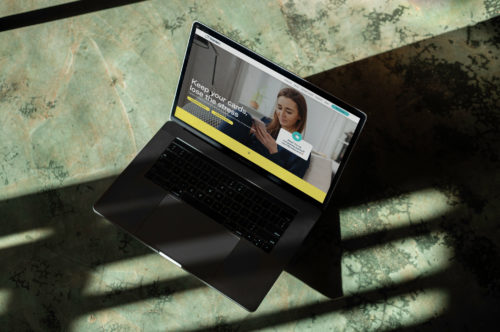 Cardeo
Helping people become debt free
Cardeo, a brand synonymous with easy credit card management, approached Seraph, a full-service agency, with a challenge: to create a cohesive brand experience that resonates with their target audience, focusing on website build, and print design elements.
Objective:
To develop and maintain a user-centric website and deliver accompanying design and print materials that would not only reflect Cardeo's commitment to financial transparency and ease but also position them as a leader in the credit card management space. Working in collaboration with other agencies and in house capacity.
Why Craft CMS?
While the aesthetics and user experience of Cardeo's website are undeniably top-notch, the technical foundation upon which it stands is equally commendable. Craft CMS was chosen for its flexibility, security, and user-friendly interface. Recognising the dynamic nature of the financial sector, it was essential to have a content management system that could adapt to changing needs without compromising on performance.
Customisation
Craft CMS's extensibility allowed us to tailor the backend to Cardeo's specific requirements. Custom fields, modules, and plugins were integrated to ensure that content updates were not only seamless but also aligned with the brand's guidelines.
Security
Given the sensitive nature of financial data, security was paramount. Craft CMS's robust security features, including CSRF protection, secure password storage, and regular security audits, ensured that Cardeo's site remained impervious to threats.
Speed and Responsiveness
The website was optimised for speed, ensuring that pages loaded swiftly regardless of the user's device or connection speed. This was achieved through efficient coding practices, image optimisation, and leveraging browser caching.
Mobile Optimisation
Understanding the growing trend of mobile users, the site was designed to be mobile-responsive. This ensures a consistent user experience across devices, from desktops to smartphones.
SEO Best Practices
To ensure Cardeo's visibility in search engines, the site was built with SEO best practices in mind. This included the use of semantic HTML tags, optimised meta tags, and structured data for better search engine understanding.
Analytics
To gauge the effectiveness of the marketing efforts and understand user behavior, analytics tools were integrated into the site. This allows Cardeo to make data-driven decisions and refine their marketing strategies over time.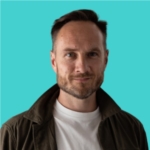 Design
The website was envisioned as a seamless blend of form and function. We incorporated a minimalist design, using a palette of calming blues and whites, symbolizing trust and clarity. The intuitive layout ensures that users can easily navigate through the various services offered by Cardeo.
User Experience
Understanding the complexities of financial services, we prioritised user experience. The website is mobile-responsive, ensuring that users can access their accounts and services on-the-go. Interactive elements, such as calculators and FAQs, were integrated to provide users with instant answers to their queries.
Print Design
For the print materials, we opted for a clean and sophisticated design. Brochures, business cards, and promotional materials were designed to mirror the website's aesthetics, ensuring brand consistency. The use of high-quality paper and printing techniques reflected Cardeo's commitment to excellence.
We believe in what you do. Let's shout about it.
1
Tell us your purpose
We meet either via video or face to face, where we establish what you want to achieve.
2
Together we build a bespoke plan
Our team craft measurable creative strategies and define timelines and budgets.
3
We start shouting
We book in the work and start letting more people know about your purpose.