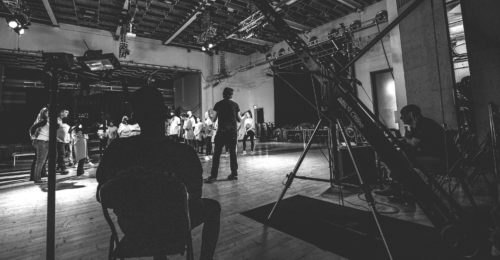 Account manager



We believe in a work-life balance and flexibility, which is why this role is offered from 0.6 to 1.0 FTE (Negotiable).
---
We are on a mission to help people, charities and organisations who change the world for the better.
We are a growing agency and we are looking for someone to grow with us. Seraph's Account managers are hands-on marketers. You will have a broad range of responsibilities and will get involved in many different aspects of our work. You will have the opportunity to explore what you like about the world of client management, marketing and websites, and to hone your skills. Eventually this role could progress to Senior Account Manager.
We only work with clients that we believe in and we want to see them succeed. You will work closely with the Marketing Director to manage and service accounts, taking ownership of the complete marketing mix. This could be anything from writing content, working on SEO, managing Social Media, or setting up and optimising paid media campaigns.
This would be the perfect role for someone looking to progress from Account Executive or Marketing Executive.
To serve our clients, you should already be experienced in 80% of the following skills:
Client or stakeholder management

Content writing

Website management

Email marketing

Social Media

Google Ads, Microsoft Ads

Meta Ads, LinkedIn Ads

Google Analytics

Marketing tactics

Working with designers and other creatives
You should also be skilled in, or willing to learn the following skills:
Any of the above skills you do not currently possess

Tik-Tok Ads, Pinterest Ads, Twitter Ads, Reddit Ads

Google Ads Grants

Influencer marketing

Marketing strategy
Responsibilities:
Your main responsibility is to uphold our values, be kind to the people you work with and to strive for excellence in your work. Other responsibilities will include:
To monitor and make updates to a range of websites, software and systems related to marketing.

The creation, input and delivery of campaign work across a range of marketing platforms. Including working closely with our design team on the creation of landing pages, advert copy, advert design.

Maintain communications with appropriate agency and client personnel to ensure positive workflow. This will sometimes involve direct client interactions and meetings with account personnel and directors. Sometimes this involves educating clients and managing their needs and expectations when appropriate.

Work closely with the directors to implement marketing campaigns.

Manage assigned projects, involved with client projects from start to finish, ensuring successful project completion against deadlines.

Manage agency internal projects and assist in preparing materials for creative presentations, meetings, agency marketing, and business development.

Keep an eye on emerging technology trends.

Using our agency project management software (Teamwork) to organise workflows, tasks and ensure milestones and deadlines are hit.

Any other tasks related to marketing, client management, and agency operations.
Front end developer
Do you push pixels around with HTML and CSS? We help world changers increase their impact and we are looking for a talented person who straddles the worlds of front-end development and user interface design. A pro in Adobe CS, CSS, HTML would be expected, some insights into user experience design, design prototyping, tailwind, CSS, javascript and Craftcms would be a bonus.
Filmmakers / Photographers
Due to the highly collaborative nature and job-specific nature of visual story-telling, we are always looking to connect with high-quality filmmakers & photographers. Specifically, we regularly look to collaborate with art directors, lighting camera people, Steadicam operators, commercial & editorial photographers, DOP's, AD's, screenwriters & script supervisors, camera operators, editors, colour graders, sound production, composers, key grips, gaffers, make-up, costume & set designers and performers of all types.
Designers / Illustrators
Due to the highly collaborative nature and job-specific nature of illustration, we are always looking to connect with high-quality designers and illustrators.
Nos clients qui changent le monde